The Guide Of The Best Drones for Sale in 2019
The market for consumer drones has shown surprising growth in the last couple of years, and 2018 is no exception. below is the guide of camera drones, racing drones, and toy drones. it can help you decide which drone is best for you.
1.Toy Drones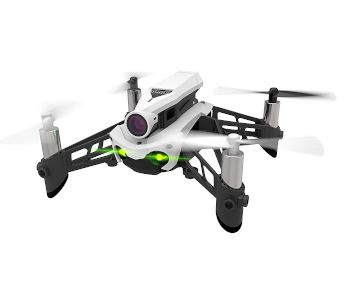 The original Mambo was one of the most popular toy drones, and the FPV version is likely to be another hit. This version comes with a bolt-on 720p HD camera that can transmit live video feed to the Parrot FPV headset. It still comes with easy and intuitive controls that can be accessed from any smartphone.
This drone offers a lot of value per dollar and it comes from a well-respected French brand.
2.Camera Drones
The $399 Mavic Mini lives in a sweet spot of core features and a low price. It packs everything critical to be a quality drone. It has a good camera, good range and a good controller. It holds up well in the wind and is quick enough to be fun. And it's so small that you're more likely to throw it in your bag and take it on Instagram adventures.

Coming from one of the top names in racing drones, the Vortex 180 Mini comes with a high-quality build and all of the features that drone racers will be looking for. The 180 is actually an upgrade from the 250, with a controller improved with Synergy technology and the Bataflight firmware that ensures that transmission is stable and latency-free. The on-screen display of the video feed has been integrated into flight controller. The Vortex 180 is an extremely powerful drone with 4-inch propellers and 1407 – 3500 kV motors. It may suffer in the quality of video transmission, but in terms of raw power, durability, and flight performance, the Vortex belongs at the head of the pack.



We hope that our guide has helped you pick the next drone that you are going to buy. We have short-listed and given quick reviews of some of the most popular and best-selling drones per category, but the truth is there are a lot more out there that have not been mentioned.

With the holidays coming up, there is no doubt that drones are going to be a popular gift item, just as in all the past years. If you haven't decided yet, then keep watching this space as we improve our buying guide with more of the best drones.