Skeldar Rotary Wing UAV Looks for cooperation With Southeast Asian Customer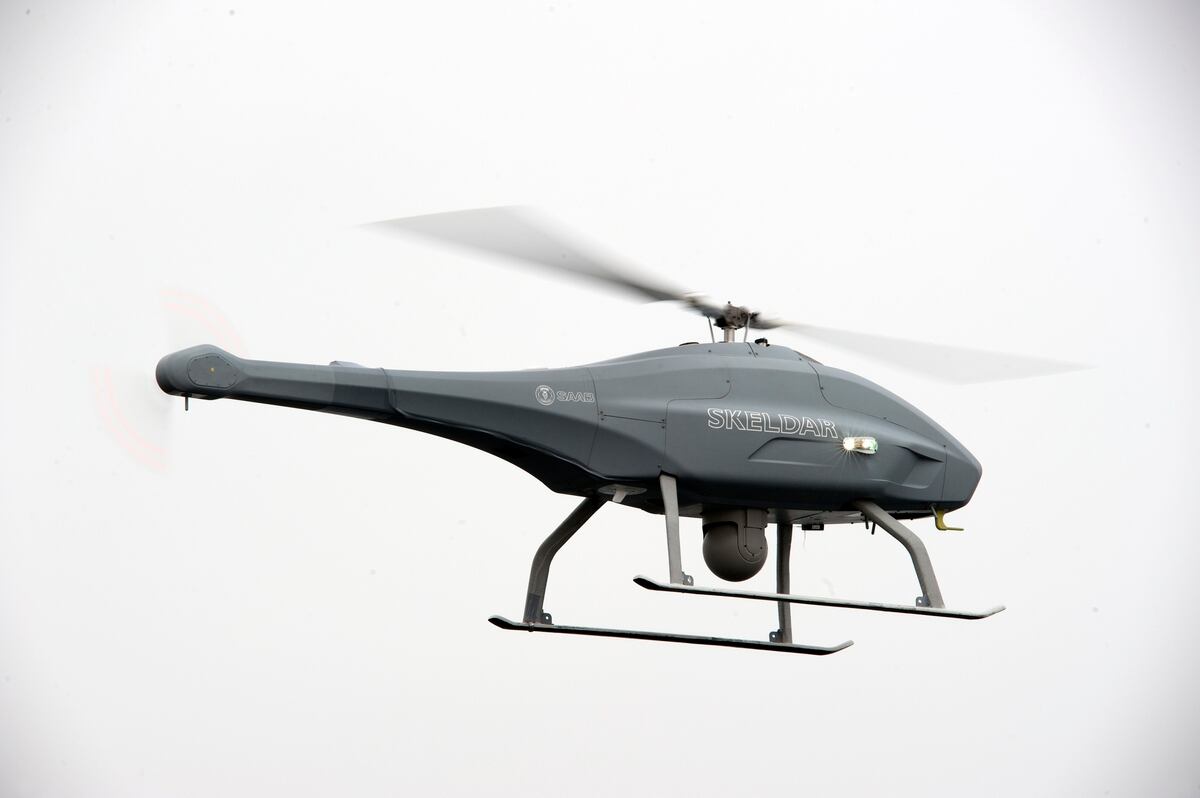 Saab Skeldar Rotary Wing UAV Looks for Lift-off With Southeast Asian CustomerSINGAPORE — UMS Skeldar is on course to make its first sale of a Saab-developed unmanned rotary wing vehicle this year, said executives of the Swiss-based company at the Singapore Airshow.
"We are close to our first Skeldar V200 sale. It's definitely going to be this year. It's a southeast Asian customer who requires it for a mix of maritime and land-based missions," said George Duncan, UMS Skeldar's Asian sales chief.
In a separate development, the company is due to start deliveries of its F-330 fixed wing unmanned vehicle to the Indonesian Army in the next few days.
UMS Skeldar was formed last December when small UAV builder UMS joined forces with defense industry giant Saab to form an alliance bringing together the Swedish company's Skeldar unmanned helicopter program with its Swiss partners fixed- and rotary-wing line-up.
Saab Skeldar

transferred Skeldar technology and a small team of engineers in a deal that gives it a 47 percent holding in UMS Skeldar.
UMS has pitched two fixed-wing remotely piloted vehicles and its own smaller rotary-wing product into the new venture which has facilities in Switzerland and Sweden and expects sales of 30 million Swiss francs (US $30.1 million) this year.
The Swedish submarine and fighter company developed the Skeldar over a number of years but was never able to land a permanent contract to deliver vehicles, although it did deploy operationally in a deal to support the Spanish Navy in the Gulf of Aden starting in 2013.
Duncan said taking Skeldar out of Saab and putting it into the joint venture has made it vastly more competitive
Payload 10KG Flight time 5 HoursFixed Wing gasoline VTOL
This Vtol is different with saab skeldar, it's unmanned UAV
full coverage of the model;
Satellite navigation
[real-time GPS/GLONASS/Galileo/B Multi-system signal reception];
attitude accuracy 0.5°, heading accuracy 1°;
centimeter-level positioning;
High precision and high dynamic motion measurement.